Blåtand – A world-class berry-processing factory for top-quality berries
Blåtand takes berry processing to a new level in Stöde where it has been based since the 1940s. Our facility is one of the best in the world and handles thousands of tonnes of berries each year.
A complete high-tech facility paves the way for a top-quality product, high standards of food safety and the processing of huge quantities of berries. Here Blåtand processes and packs thousands of tonnes of berries each year so that it can supply customers in Sweden and all around the world. Prior to processing, the fresh berries are flash-frozen and stored at -22°C.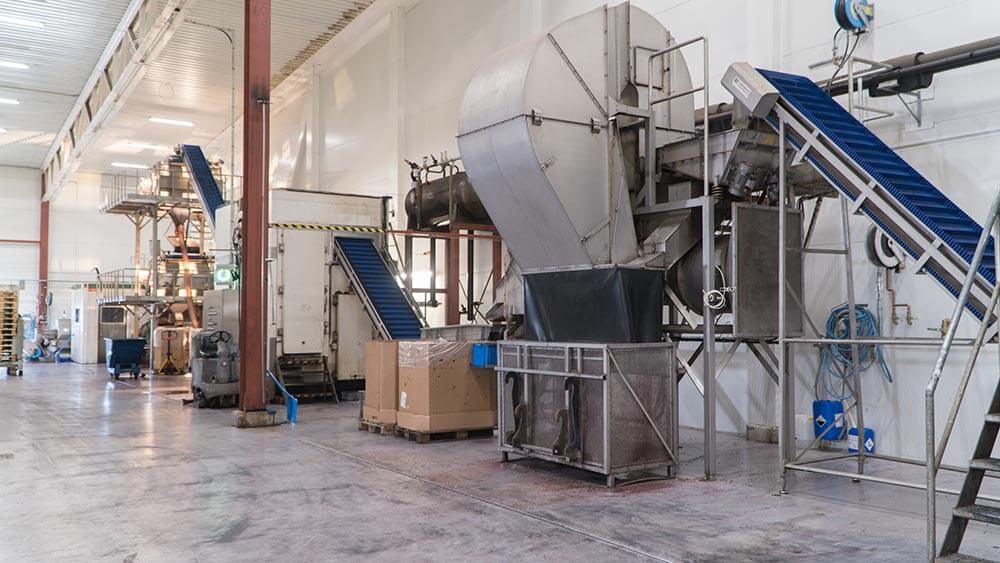 Berries processed mechanically and sorted by camera
Once frozen, the berries are processed on a 50 metre processing line. The first stage involves mechanical sorting where debris – stalks and leaves – is separated out. The temperature is maintained using a through-flow of air at -30°C. The berries are then sorted using camera technology in a unique two-step facility where debris and any berries that are not of the required colour and shape are rejected.
Three-step inspection
The berries are then inspected in a three-step process: ocular inspection, X-ray verification and metal detection.
Automated packing
The berries are packed into 25 kg sacks on an automated line and automatically labelled and loaded by robots onto pallets (600-1,000 kg) for automatic transportation to frozen storage. The product is now ready for delivery to customers.
The line is designed both to handle the berries as gently as possible and to ensure good food safety, all with the aim of supplying the market with top-quality frozen berries.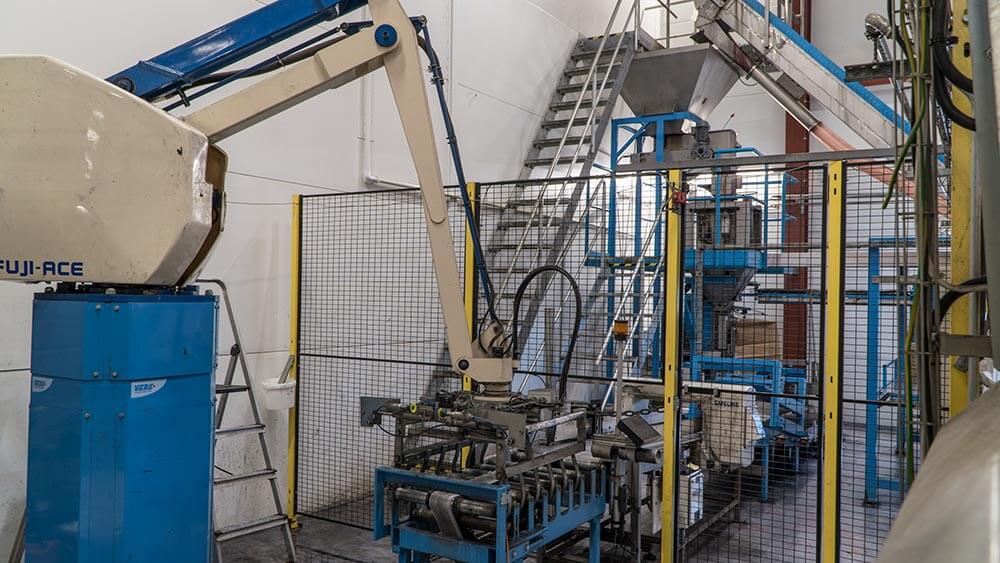 Blåtand invests in advanced new optical sorting technology in 2016/17.
To further improve efficiency and quality in our berry processing, we have been investing in advanced new optical sorting technology.
This means that Blåtand can now deliver even cleaner berries than before.
The investment was co-financed by the European Agricultural Fund for Rural Development (EAFRD).