A history of making gourmet jams
The Swedish tradition of jam making lives on at Blåtand. Here we use hand-picked berries of the highest quality and improve on traditional recipes to produce gourmet treats to delight connoisseurs worldwide.
The jam-making factory sees Blåtand taking a venerable Swedish tradition and turning it into an art form using the finest of raw materials and producing gourmet treats with a berry content as high as 70%. Sweden's best berries are turned into jam and fruit preparations that are packed in jars, tubs or containers depending on our customers' needs.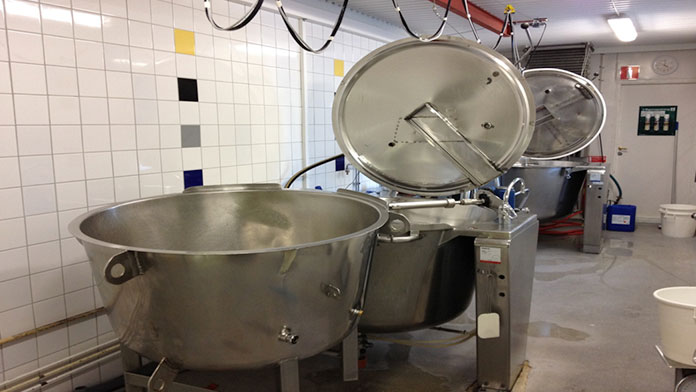 Jam for delicatessens and connoisseurs
Gentle heating and an artisan approach account for much of the secret that sets Blåtand apart when it comes to making jams containing whole berries. Our in-house recipes produce top-quality jams that find their way into delicatessens, our on-site shop and ultimately the mouths of connoisseurs looking for the very best.
Private label – jams made to order
Blåtand also produces private-label jams for customers with their own recipes and requirements looking to sell the product under their own brand. We work very closely with the customer, drawing on our many years of experience and, on request, coming up with specially customised recipes.
Fruit preparations for the food industry
Blåtand's jam-making factory also supplies the food industry with fruit preparations made to customised recipes for products such as yoghurt and ice cream.